Description
Dial in ride height from stock to your perfect stance
100% compatible with factory air ride system
No computer issues, bypassing, or reprogramming required
Retains factory drive quality and comfort
Left/right-hand threads allow adjustment without removal
Laser-etched adjustment marks for fast and easy height adjustment
Rust-free anodized aluminum body and stainless hardware
Silent operation with no seizing, rattles, or noises
Injection molded and maintenance free ball ends
Strong and reliable even under demanding motorsport use
Requires factory-installed Adaptive Air Ride suspension
ENGINEERED TO MAKE LIFE EASY
Engineered to fine-tune your ride height without needing to remove your links between adjustments. The stainless threads are right, and left-hand threaded to adjust vehicle height with a quick spin of the link body. IE took it a step further with viewing windows and laser-etched reference marks to quickly and easily level every corner in no time.
With no hassles from typical lowering link designs, skip straight to that perfect stance you have been dreaming of.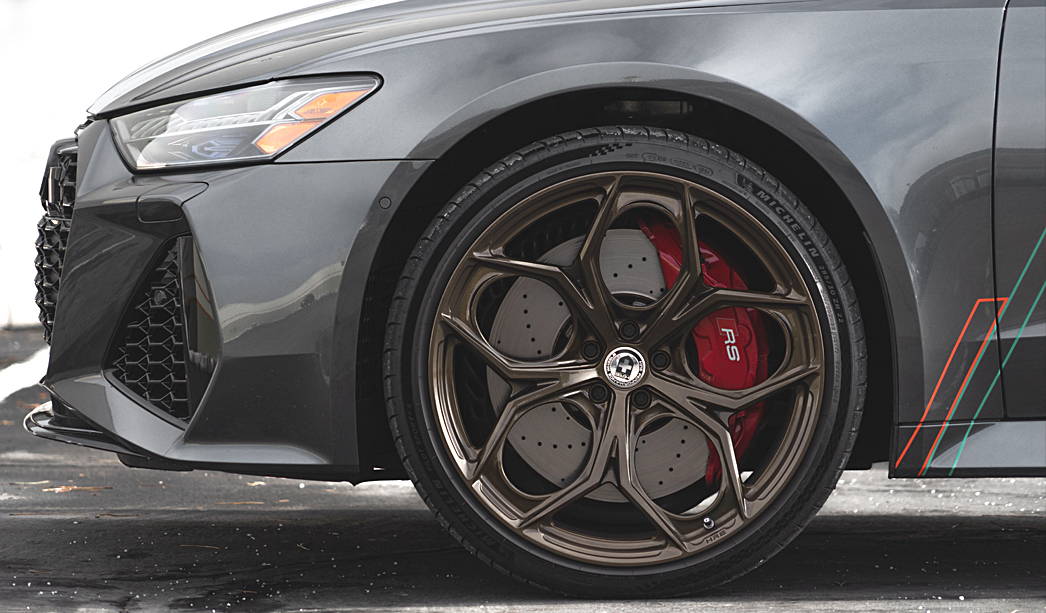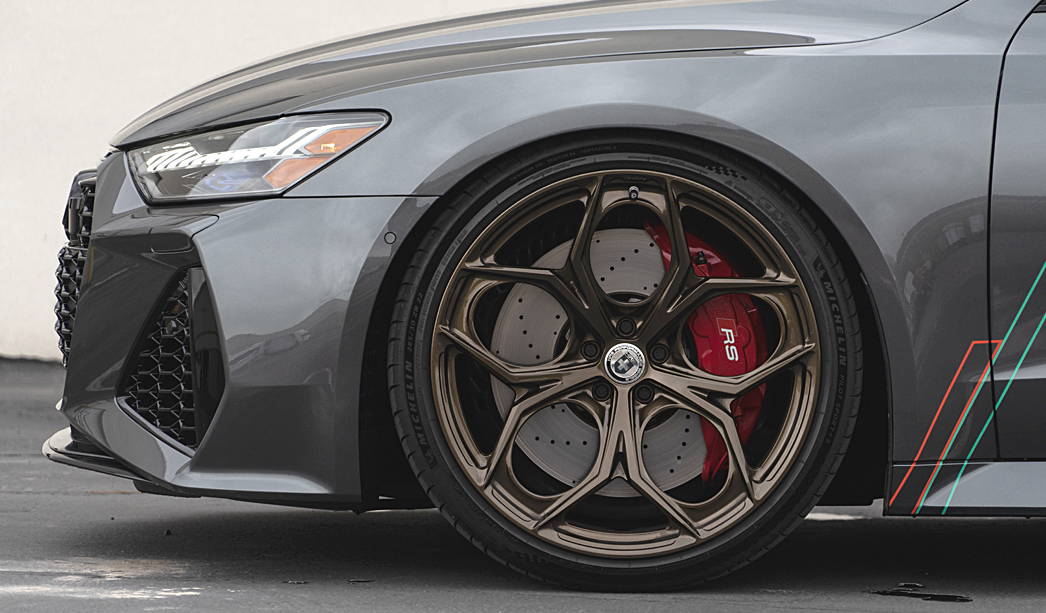 Example measured at approximately 1.25″ of drop on a 2021 RS7 in comfort mode. Exact drop may vary depending on the link set height, model, and MMI ride height selection.
Audi's adaptive air ride systems use a potentiometer (angle sensor) to measure the ride height between the different MMI settings. IE's lowering link design replaces the fixed-length plastic link used to calibrate the sensor with a user adjustable one. Shortening the front and lengthening the rear reconfigures the angle sensor to deliver your desired lower ride height from the factory air suspension without affecting ride quality.
Snap the lowering links into place and adjust them to your desired setting for an instant sporty and enthusiast look.
WHAT MAKES IE LINKS DIFFERENT?
SIMPLE, ADJUSTABLE, RELIABLE
INJECTION MOLDED BALL ENDS
Other lowering link designs use non-sealed metal ball ends that lead to a noisy and creaky operation that can even seize and break. IE lowering links feature an injection molded and greased ball end that functions silently just like stock. This design keeps road grime, sand, salt, and dirt out to ensure a long and maintenance-free life.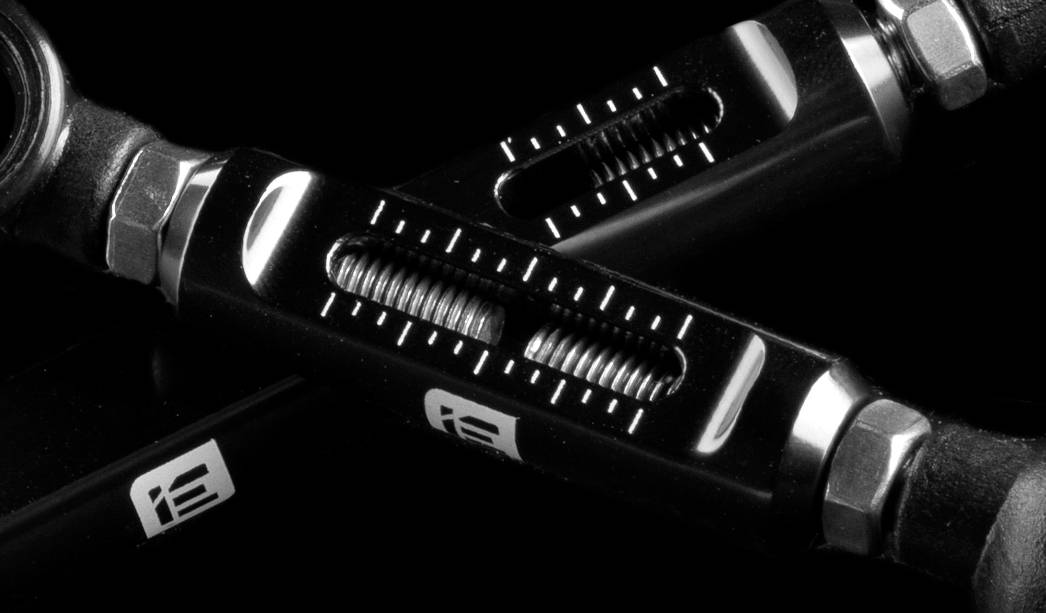 Most competitor lowering links are manufactured from a single piece of all-thread, light-duty zinc-coated hardware and unsealed ball ends. IE lowering links are manufactured with stainless hardware, anodized black aluminum bodies, and sealed/greased ball ends to prevent seizing, breaking, rusting, clunking, or annoying noises.